Happy International Women's Day! This year's theme is #BreaktheBias, which aims to stop bias and discrimination based on a person's gender. Whether deliberate or unconscious, gender bias is still rampant in many workplaces and communities. This results in women losing out on opportunities and getting ahead in their careers. In the gaming industry especially, we need to do more to make all genders and people welcome, heard, and valued.
We challenged people on our team here at Playable Worlds to join in and support gender equality in the workplace. Check out their pledges below!
How will you help break the bias?
I will call out gendered actions or assumptions. – Davina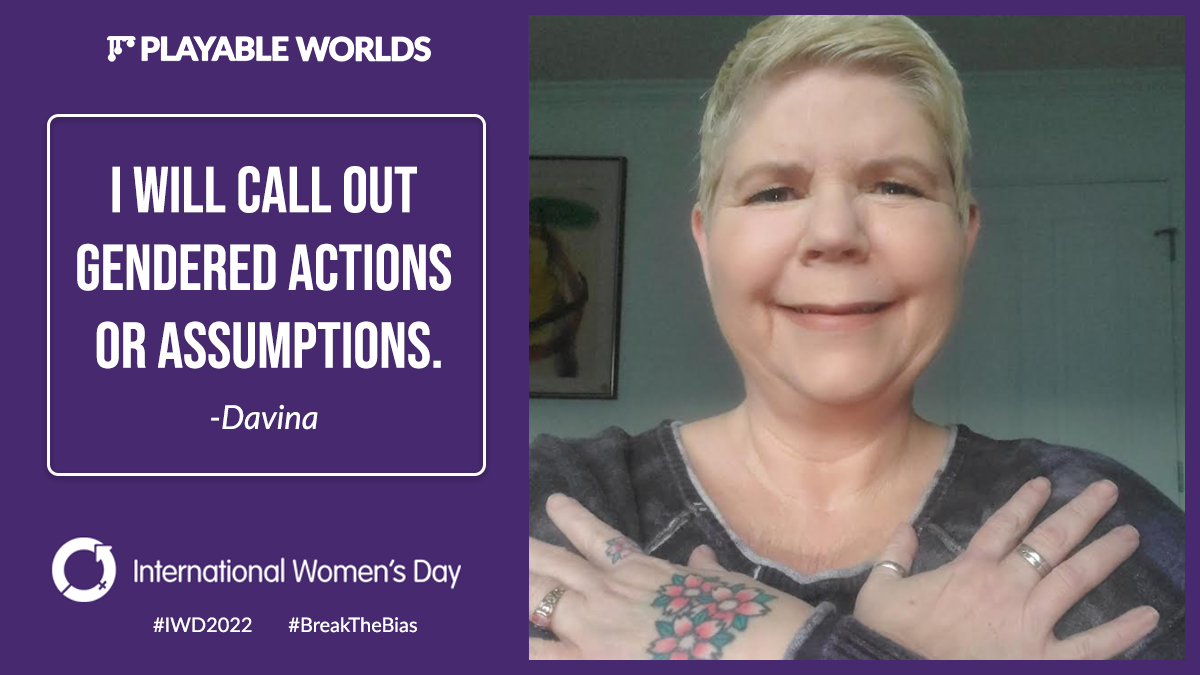 ---
I will call out gendered actions or assumptions. – Ben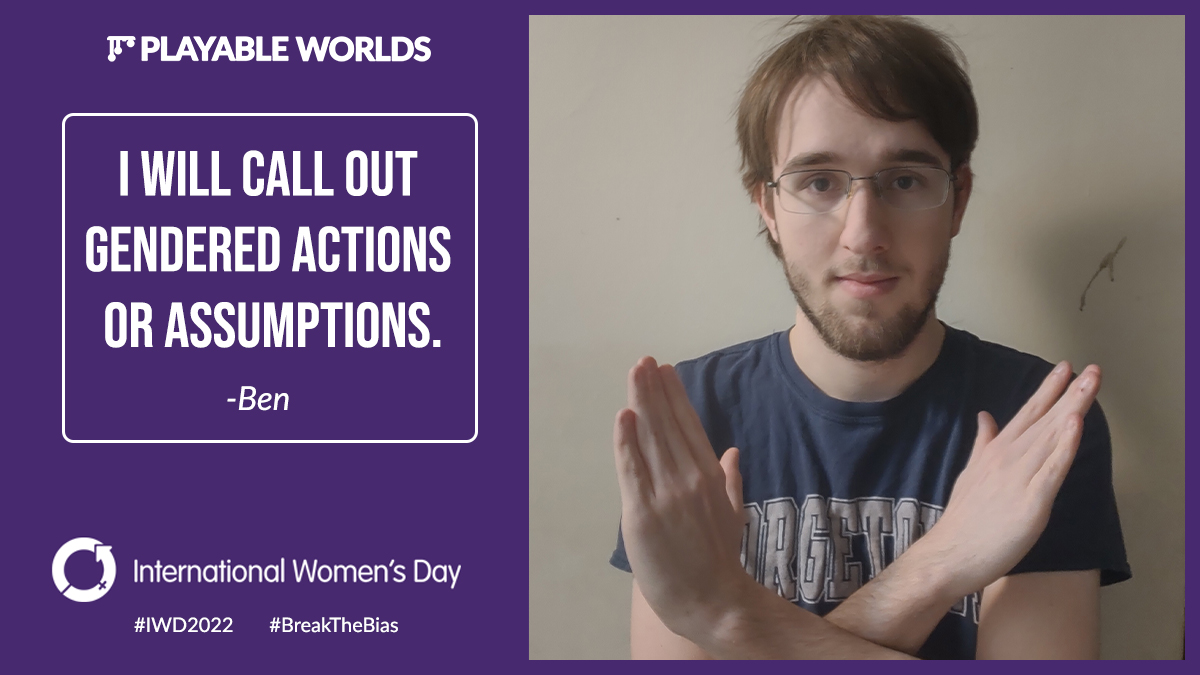 ---
I will challenge gender stereotypes, discrimination, and bias. – Bruce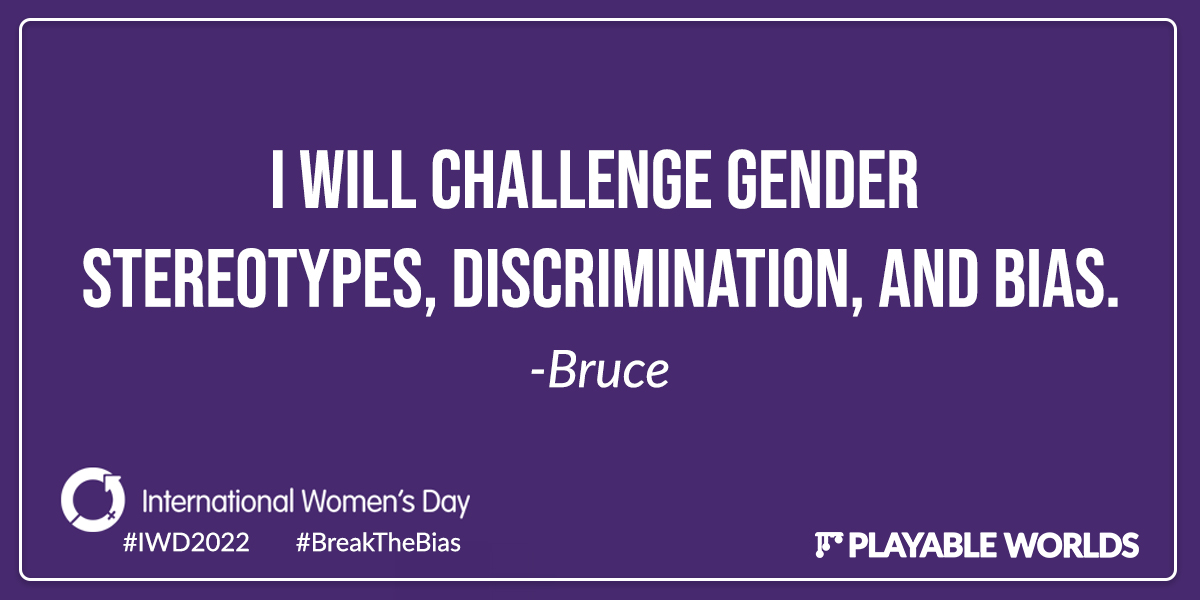 ---
I will amplify women's voices and challenge gender stereotypes and assumptions. – Light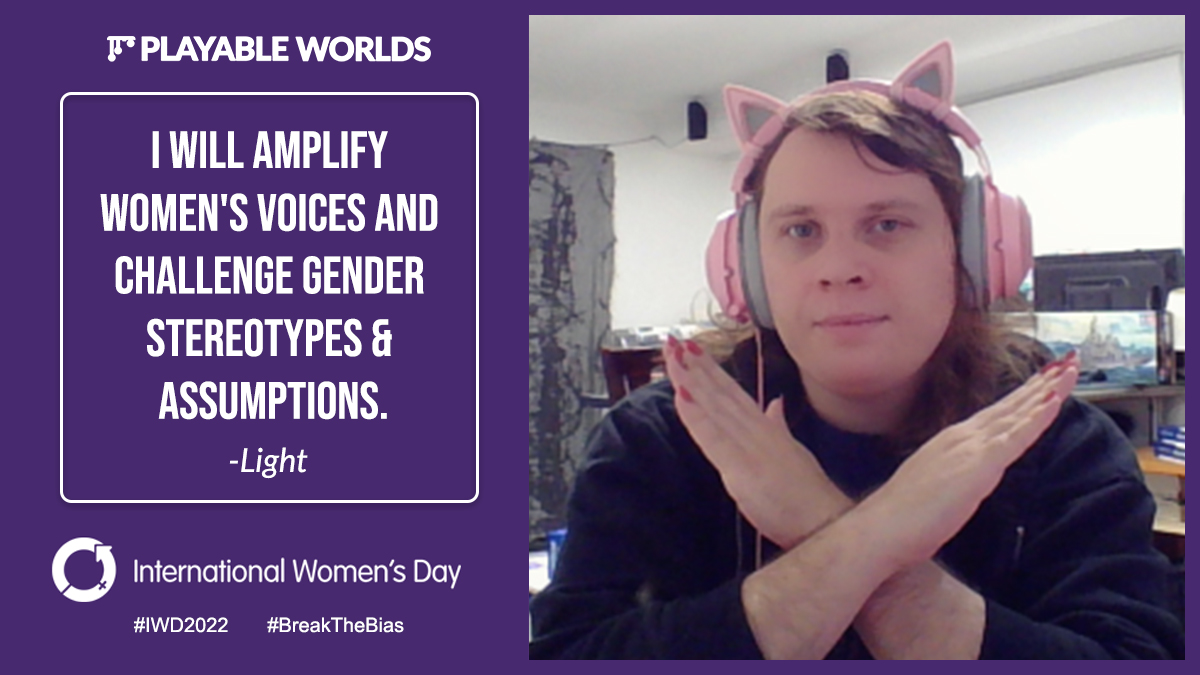 ---
I will maintain a gender equal mindset. – Allen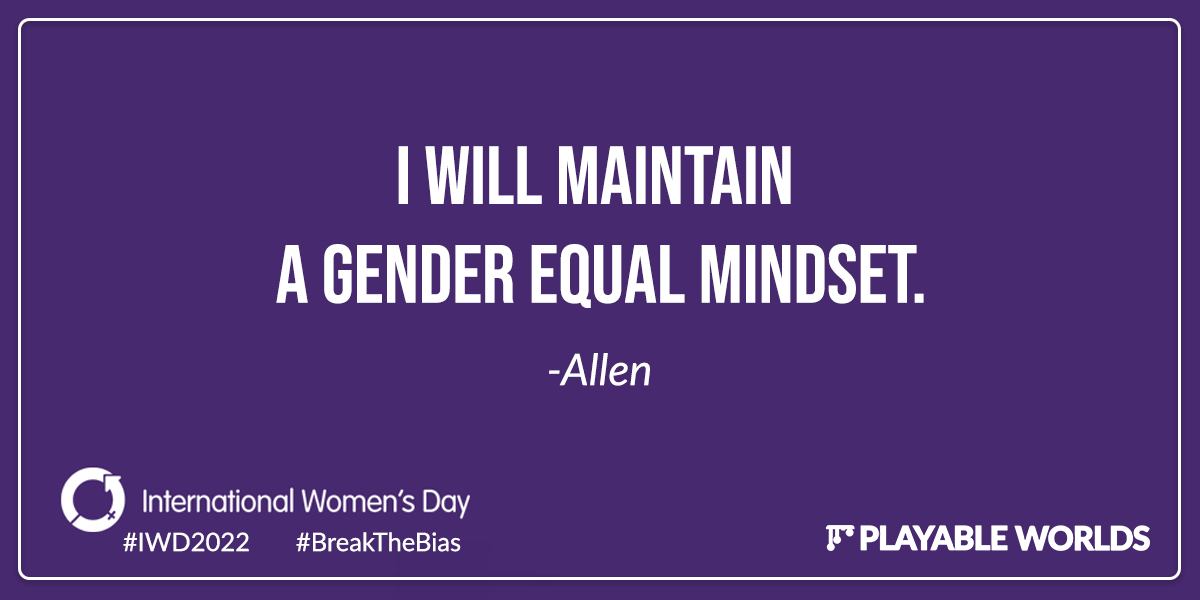 ---
I will help forge gender equality by advocating for the hiring of women, especially in leadership roles. – Steve
---
I will challenge gender stereotypes, discrimination, and bias. – Vencenza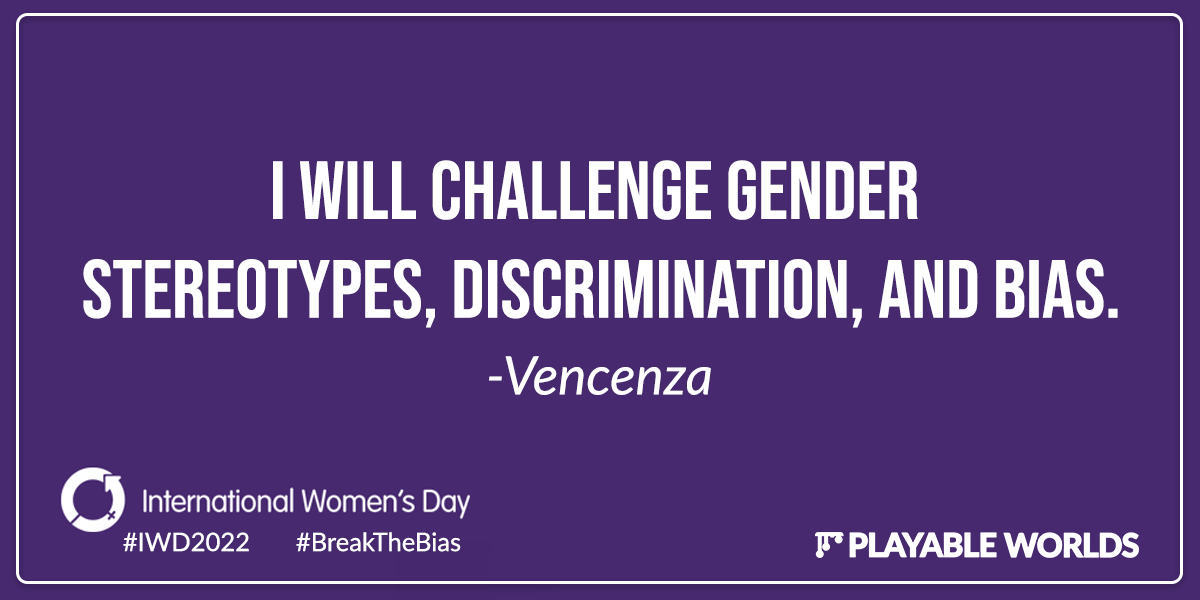 ---
I will help forge gender equality by making job descriptions and the hiring process more inviting to all candidates. – Patrick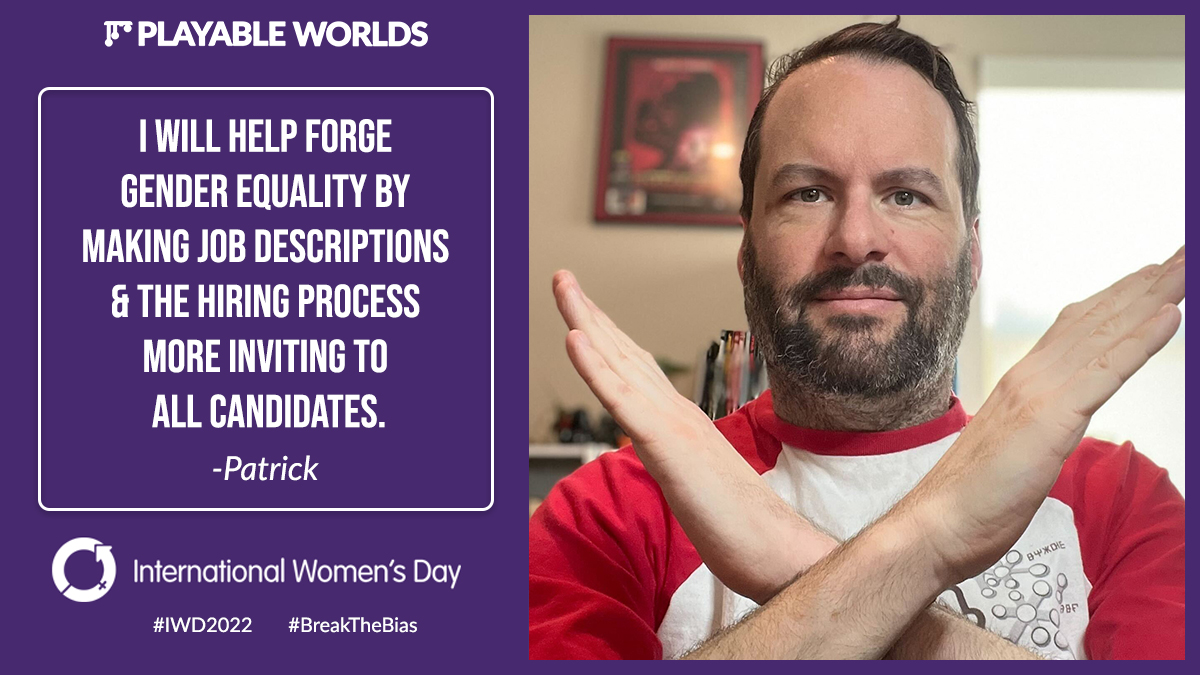 ---
I will speak out against gendered stereotypes and biases. – Tony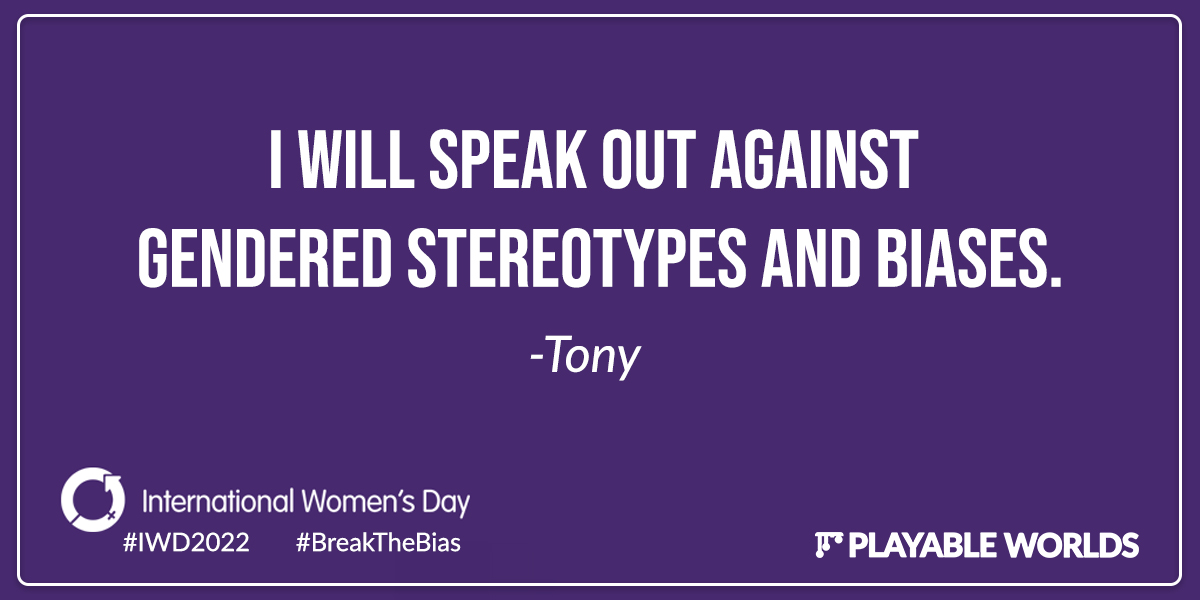 ---
I will challenge gendered actions and assumptions. – Jess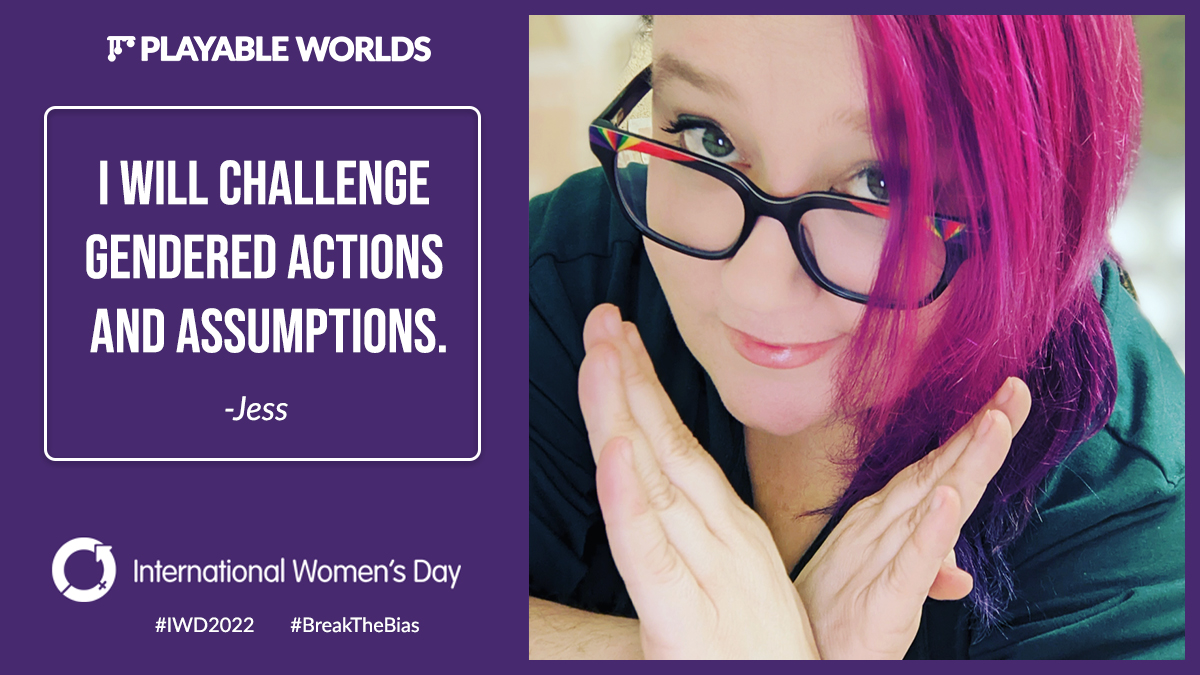 ---
I will help forge a gender-equal world. – Yvette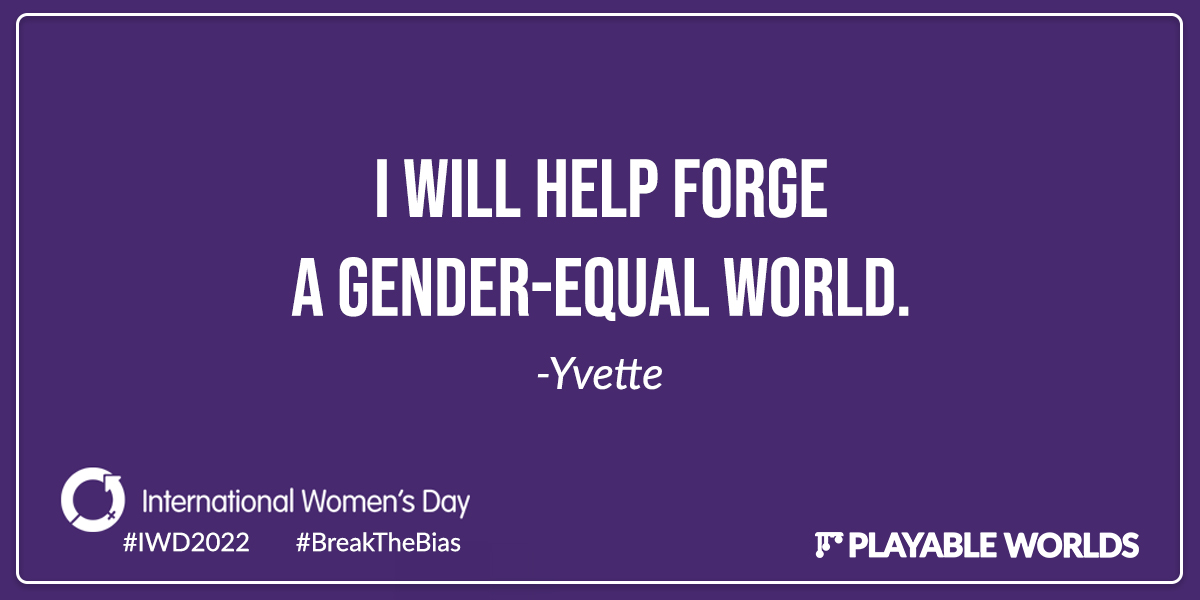 ---
I will amplify women's voices and challenge gender stereotypes and assumptions. – Jordan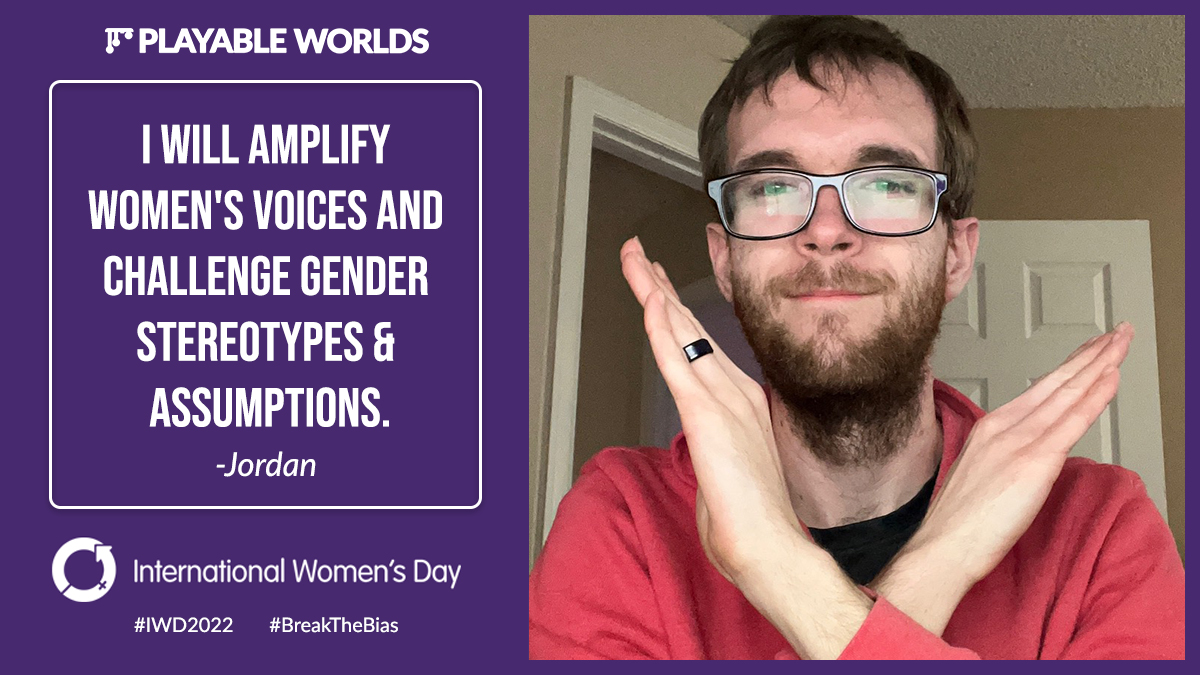 ---
I will celebrate women's achievements. – Danielle