At Playable Worlds, it's important to us that our culture is open and inclusive to everyone. That includes gender equality, which can so often be overlooked in an industry that has been male dominated for decades.
That being said, there isn't just discrimination against women in games who were assigned female at birth, but also trans women and non-binary people. For International Women's Day, it's imperative to us that we share the stories of not only women, but all genders whose voices are so often silenced or diminished. At its core, it's not just about the equality of women, but equality and equity for all underrepresented people.
Celebrating Gender Equality
We chatted with a few of our wonderful women and non-binary people on the team and discussed how they got into the industry, what challenges they've faced because of their gender, and their personal triumphs and successes. Read on to meet them!
Tell us a little about yourself
Stacey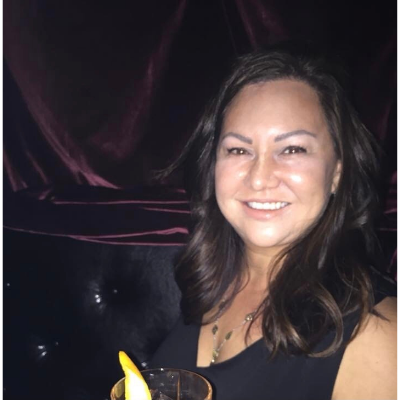 Game enthusiast, bookworm, world traveler, and foodie; I love spending time with my husband and our two dogs. I approach my life with a sense of humor, a thirst for knowledge and a little adventure now and then. I'm a 3rd generation Chinese American and the first in my family to graduate from college. I like to think that my immigrant grandparents, on both sides, would be very proud of me.
Davina
Davina brings more than 25 years of QA experience with her to Playable Worlds. She started out as a black box tester with no experience with computers whatsoever. After completing Berkeley's Computer Science Reentry program, she returned to QA as an SDET. Over the years, she has become more and more passionate about QA and the role that it plays in successful companies and products.
In her free time, when she's lucky, she spends time with her adult children. Otherwise, she hangs out with her 4 cats and mini dachshund, often while watching Buffy the Vampire Slayer (currently on her 17th re-watch).
Light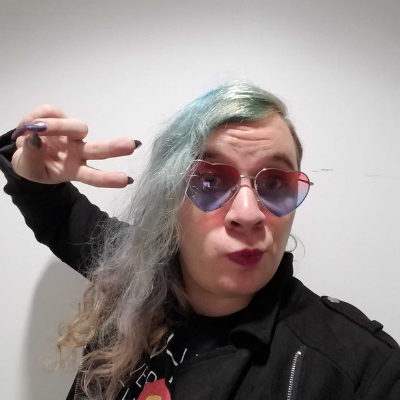 I am a total nerd who lives in a vast hoard of books, games, and tabletop RPGs. I love making things: music, art, worlds for my D&D group, messes in the kitchen… anything and everything really. I identify as bigender, which can vary person to person but in my case means I use any pronouns and identify as both male and female, usually presenting more femme.
Jessica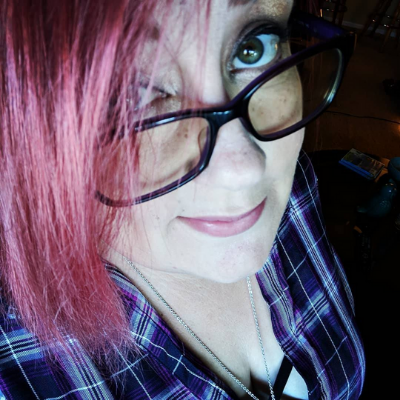 I'm a life-long gamer who is lucky enough to have the chance to work on making the things I love! I spend my free time going through my extensive Steam backlog, running and playing in tabletop RPGs, singing, playing the Otomatone (badly), and experimenting with funky hair and makeup.
The best way I can describe myself is I'm a demigirl – I was assigned female at birth and feel like I fall under the general umbrella of "woman", but I am also non-binary. My pronouns are she / they, meaning I am comfortable with feminine or gender-neutral pronouns without a strong preference one way or another most days.
Danielle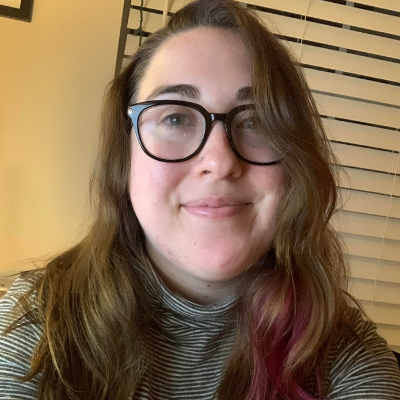 I'm a dorky gamer who has been in the industry for over 10 years. I enjoy baking (and am obsessed with the Great British Baking Show), music and singing, playing games, and travelling (when it's safe to do so). I also am an animal lover and volunteer at a local cat shelter. I identify as female and my pronouns are she/her/hers.
What first got you interested in a career in games?
Stacey
I was working as a corporate wellness director at the property where Playstation was a tenant. When one of the teams split off to do their own thing, I was recruited to go work there and create their employee safety and compliance programs. I never really played games, but my husband was a developer and I ended up playing a lot of the games he worked on.
Davina
Well I am not a gamer actually. Before Playable Worlds, I was a QA Engineer at a startup IT Finance company. Stacey reached out to me about a job at Playable Worlds and here we are.
Light
I originally went to school to pursue a career in physics, but soon realized that it wasn't for me. I didn't find most of the actual jobs there as exciting as learning about the core material was. So I took a step back and realized that in my freetime I was always creating things in some form or another (writing, music, D&D, etc.), and making games is basically the ultimate form of cross-discipline creating. Fortunately, the University of Utah had recently started an outstanding games program, so I decided to give it a try. I studied everything from programming to production before deciding on design.
Jessica
Growing up in the 80s and 90s, my dad really enjoyed computer games. Whenever he'd be on the computer playing, I'd be right there with him as he'd explain what he was doing along the way, or I'd help by drawing up maps of where he was going on graph paper when he was in a dungeon. I also played a ton of board and tabletop games growing up, so games have always been big for me.
When I decided I wanted to have a career in it, I was in college and there was an intro to multimedia course that a friend was also taking. I took the class and I realized all the cool things that you could do with art. However, after I took a few more classes I realized I didn't have the patience to get good at art, so I wound up deciding not to pick that as my major and just kept my eyes open for other ways to get involved – mostly volunteering as a moderator here and there. After I graduated with my degree in Sociology in the 2000's, I saw an opening for a Community Manager / QA Analyst position for a startup company called Metaplace. I applied and the rest is history!
Danielle
Honestly, I sort of fell into it. I was a young and very naive 18-year-old trying to figure out my career. My partner was working as a Game Master at a gaming company in San Diego, and he mentioned there was a similar position available so I applied. At the time, I'd never played an MMORPG before, but I had always played games growing up with my dad and siblings, so it seemed like a fun job while I figured things out. I got the job at SOE as a Game Master, and I've worked in the game industry ever since!
What challenges have you faced because of your gender?
Stacey
A lot of the typical things you hear about – everything from being skipped or talked over in meetings, the assumption that you will be the note taker or the person to fetch coffee, being told I should smile more by my boss or that I needed to work on my brand/ dress more professionally in skirts and heels. My favorite was that with my bonus I could use it to "get my hair done or buy myself a new handbag." The most important thing for me when I took on the Director of Business Operations and HR role at Playable Worlds was making sure that I will be treated equally and respectfully and that my voice would be heard and my opinions valued.
Davina
In my 25 years in QA, I wasn't fully aware of sexism in the workplace, or that I'd experienced it myself, until the Me Too movement. I can think of many situations, but one I remember specifically is a time when I went to clarify something with a coworker, and they explained something that I knew the answer to and that they had spoken incorrectly. When I corrected them, the dev had "little ladied" me and I realized that the way they communicated with me was fully about my gender and not my role.
Light
As someone who is non-binary, I can pretty easily present both masc and femme when I want to. I know the statistics on women in the industry, so before any job interview I can't help but wonder whether showing up in a skirt will hurt my chances of getting the position. Do I even want to work there if it does? How much does my presentation on a given day affect my career? It's a whole level of stress on top of everything else that I have to think about.
Jessica
Since I present as femme most of the time, people sometimes assume on first meeting me that I am some form of office manager, secretary, or executive assistant. I have loads of respect for people in those roles, but that's not my job – I'm a producer! It used to happen more when I was new to the industry, but thankfully that doesn't happen these days.
I've never faced outright hostility from coworkers, but it's an assumption that I sometimes have to work against. For example, when I have interviewed others I've been asked, "So, are you a gamer? Do you play video games?" It's strange to me because – would you ever ask a masc-presenting senior producer if they played video games? Even now, there's this stereotype of what a gamer is and people that don't fit into that mold are met with a little more scrutiny than those that do.
Danielle
In the past, I've experienced leadership that is what I always describe as a "boys club" where many a male colleague gets promoted into leadership roles, while women tend to stay in their roles without much progress. I do wonder if that's because subconsciously we as women feel like we don't have a voice and should accept things as they are, or if it's gender bias (or perhaps a mix of both).
A smaller issue, but no less important: Not being inclusive with work swag or attire. When you work in a male dominated industry, you'd perhaps be surprised to know that company shirts are usually either male sizing or not a proper fit for women (such as a men's polo shirt or unisex t-shirt).
Share a moment you're particularly proud of (can be personal or career oriented).
Stacey
When I was working at Sony Online Entertainment, I decided to go back to college and pursue my Masters degree. I was working full-time and going to school full-time, but my hard work paid off. I graduated 3rd in my class!
Davina
My proudest academic/professional moment was discovering a new bacteria!
Light
I'll shamelessly list getting my dream job at Playable Worlds, but besides that I obtained my Masters degree during the pandemic. I developed a last minute virtual graduation experience for my Master's cohort because we weren't able to have an in-person graduation ceremony.
Jessica
I was told when I first started in games that most people leave the industry within the first 7 years. While I did leave for a brief time, I'm one of the rare few who came back. I decided that I can make it better and came back with a better perspective from working in other tech industries and board games. The fact that I made it in games for 12-plus years, and the fact that I made it to Senior Producer is really cool to me. I've made a career in gaming – how cool is that? I get to make video games!
Danielle
Well, for me I'm most proud of my work as a volunteer at a local cat shelter called Friends of Cats. Being able to help with social outreach to get cats adopted and help fundraise so the shelter can provide food, shelter, and medicine for the cats is so rewarding.
I'm also really pleased that I've kept my optimism and positivity while working in the gaming industry. I've been working in games for over 10 years now, working very consumer facing roles, and being able to handle the bad times as well as the good is such an understated thing. It's not easy being the first in the line of fire, but I wouldn't have it any other way.
What advice would you give to others looking to get into the industry?
Stacey
Be passionate about what you do. It helps to have a mentor or role model that can advocate for you, always foster those relationships.
Light
Make things. Want to be an artist? Make art. Want to be a designer? Design things. Make things and get them in your portfolio. I always recommend people to watch Neil Gaiman's inspiring 2012 commencement speech, "Make Good Art."
Jessica
I would say that my biggest advice to people who want to make games is to play games and have opinions about those games. Know why you don't or do like it and be able to articulate that. Be able to explain how it can be made better. And the next step from that, start doing some prototyping on your own. You don't have to have professional training to make a game.
You also don't have to be a part of the industry to join different groups like the IGDA and network. Don't be afraid to explore – but also, don't be afraid to fail. If you try something and fail that's fine – and expected! Now you know what doesn't work and you learn from it.
Danielle
Don't be afraid to try new things and meet new people. Find yourself a mentor to help guide you along the way – especially if you're a woman or an underrepresented person. Having someone you can turn to that understands your struggles and helps support you and wants you to succeed is so important.
Supporting Gender Equality
It's no secret that working in the video game industry can be turbulent and uncertain at times, especially for underrepresented or marginalized people. Having support from allies is vital in bringing change forward.
Raph Koster, Playable Worlds CEO, set out to make sure our company culture was diverse from the beginning. "Gender equality, equality for everyone, was not even a question for me." He also noted that while game companies haven't been as diverse the past, we are seeing positive changes in the industry. "We have been seeing changes over time, that means things are getting better, which is great!"
We asked a few allies at Playable Worlds to share their stories of a time where they noticed gender bias or inequality and to share what they've learned or did to make a change.
From our Lead Designer, Greg
When I was in college, I took a mineralogy class (I was a Geo major), and did a x-ray diffraction study of some minerals with a lab partner, who was a woman. She identified a mineral we looked at; I scoffed at her identification.
Turns out she was absolutely right. Turns out she was also the daughter of Marvin Minsky, one of the founders of AI as a research discipline. Turns out she was probably smarter than me, and I was a total idiot.
These days, I mostly strive not to be an idiot.
One of the things I've learned to do is: Not interrupt. I often have passionate opinions, and am eager to express them; but men talking over women is a thing, and needs to be suppressed. I can wait, and I can listen.
From one of our Engineers, Jake
There was a female engineer who worked for me at a previous company. She was a target of men chatting her up and I became aware of an entire IM network where they'd chat about her. I went on a rampage with HR to get them written up, just from a work point of view it was distracting for her, and just so disrespectful.
As I get older, I find myself reevaluating, and I've also realized my own behavior and try to do better. I look at it as my position to protect or be an umbrella from inappropriate behavior.
The Future of Gender Equality
So, what does the future hold for gender equality in the gaming industry? The good news is that things have been changing for the better. We're seeing more gender diverse leadership, more gender diverse representation in games, and more people playing games. We are excited for the present and the future of the gaming industry. Including people from all walks of life allows us to create better, more diverse games that everyone can enjoy.

Comments or have a story to share? Join the conversation on Twitter.